Elite HS Camp 8/4 10-12 & 1-3PM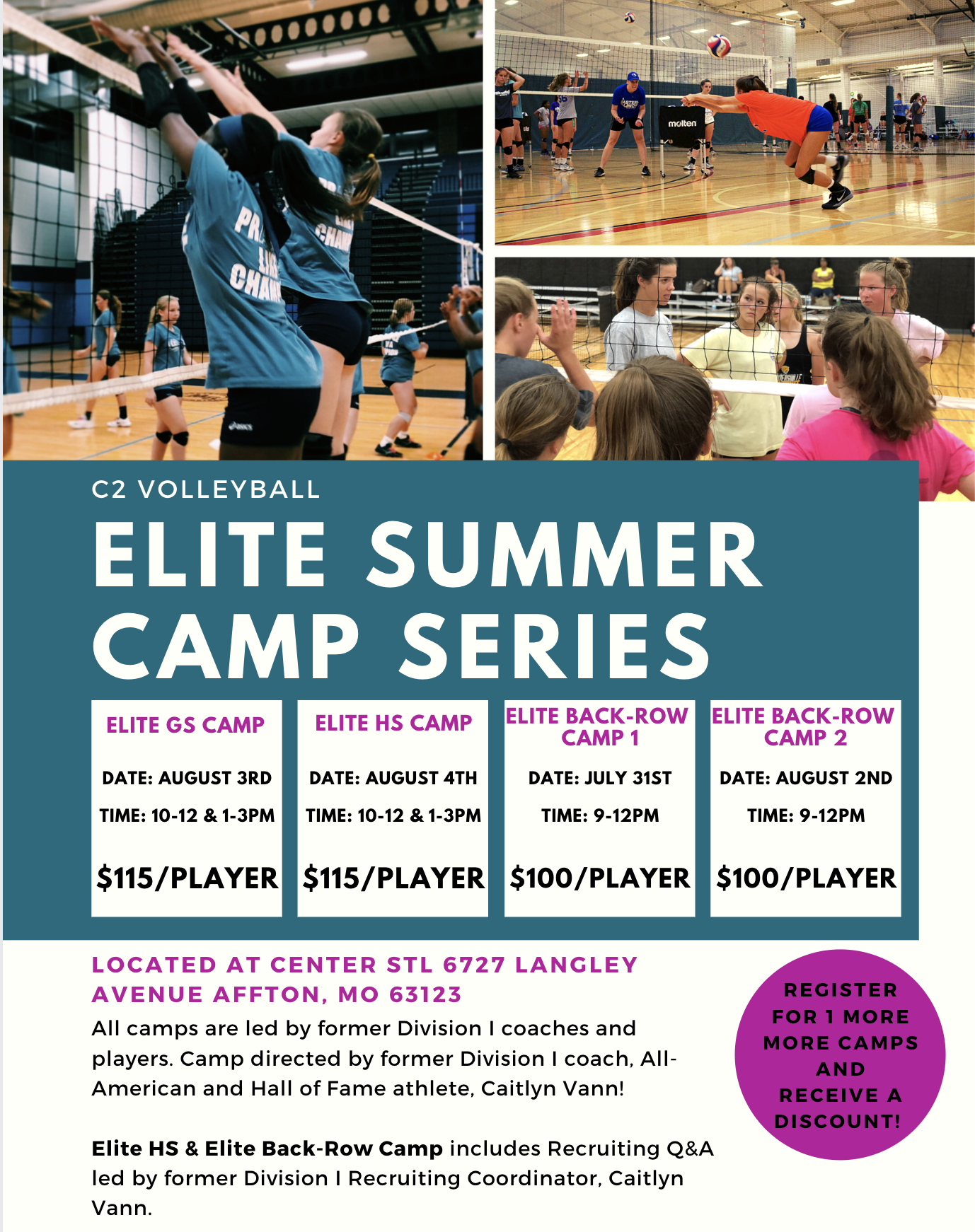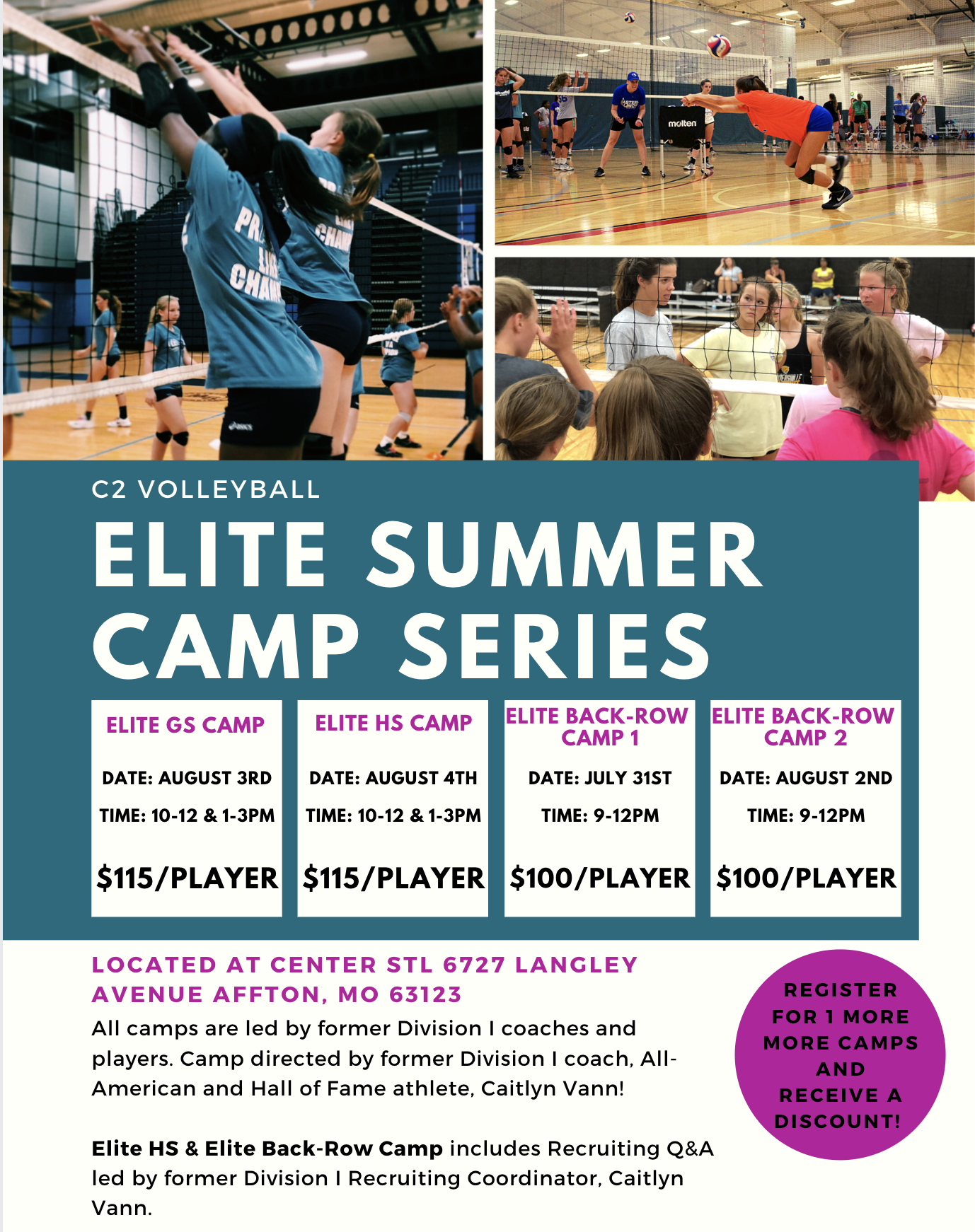 Elite HS Camp 8/4 10-12 & 1-3PM
C2 Elite HS Camp 8/4 10-12 & 1-3PM
C2 Volleyball is hosting a 1 Day Elite High School Camp open to club volleyball players in 9th-12th grade. Our 2019 Elite HS Camp will be directed by HS All-American OH and Hall of Fame player, Caitlyn Vann, and assisted by current and former Division I coaches and players in a fast-paced, competitive environment.
The camp will cover all volleyball skills as well as 2 hours of competitive play. Participants will be broken up by position and skill level for individual skill sessions.
At the end of camp there will be a 10min Recruiting Q&A led by former Division I Recruiting Coordinator, Caitlyn Vann.
Date: 8/4 from 10-12 & 1-3PM
Location: Center STL 6727 Langley Ave Affton, MO 63123
Cost: $115/player